About Rumba | Pedigree | Achievements | Gallery | Progeny
Rumba's father, imported to Poland native Swiss , is a dog with an excellent psyche, exterior and health. These features were inherited by Rumba. Leonidas has been very succesful on many dog shows.
The mother Lava Refugium, is a female with a very interesting .
Both parents are healthy and totally free from dysplasia which is not a very common feature of this breed. Thre are no reproduction complications or problems, which is even more rare feature of the great swissies.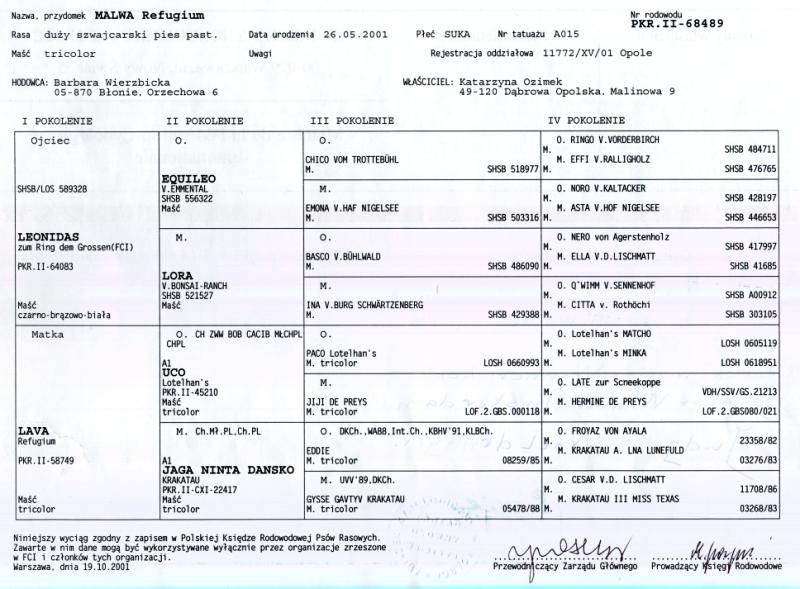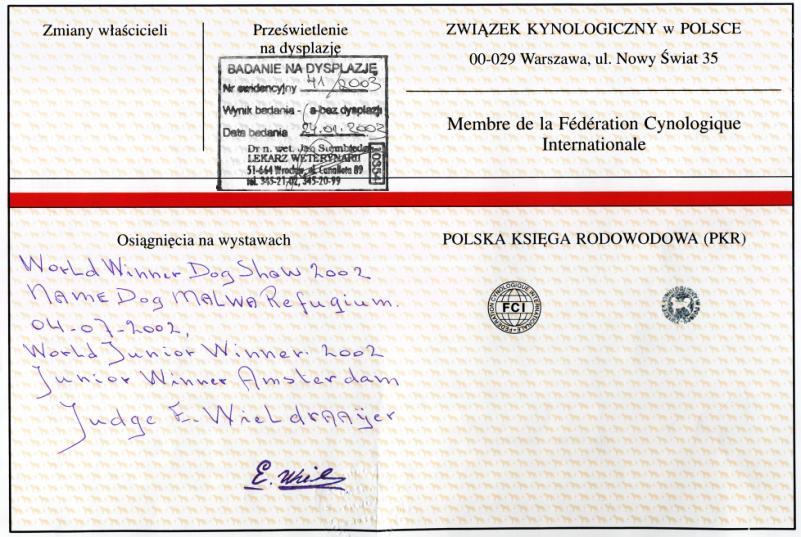 In January 2003 Rumba was examined for dysplasia. Radiograph examination proved that Rumba is completely free from dysplasia just like her parents.