About Rewelacja | Pedigree | Achievements | Gallery | Progeny
Z litter - born 20.05.2018
11 pupies: 6 boys & 5 girls, all have ridges, white in the norm, 1 boy (light blue) has 1 additional crown in ridge and a little kinky tail. No DS and another defects in this litter.
SIRE:
AKIN Stribrny Vrch Kremesnik (Ozrhode Australian Idol x Aischa z Krajickove Strane)
DAM:
REWELACJA z Werwą (Kadamo It's Now Or Never x Nasza Laila z Werwą)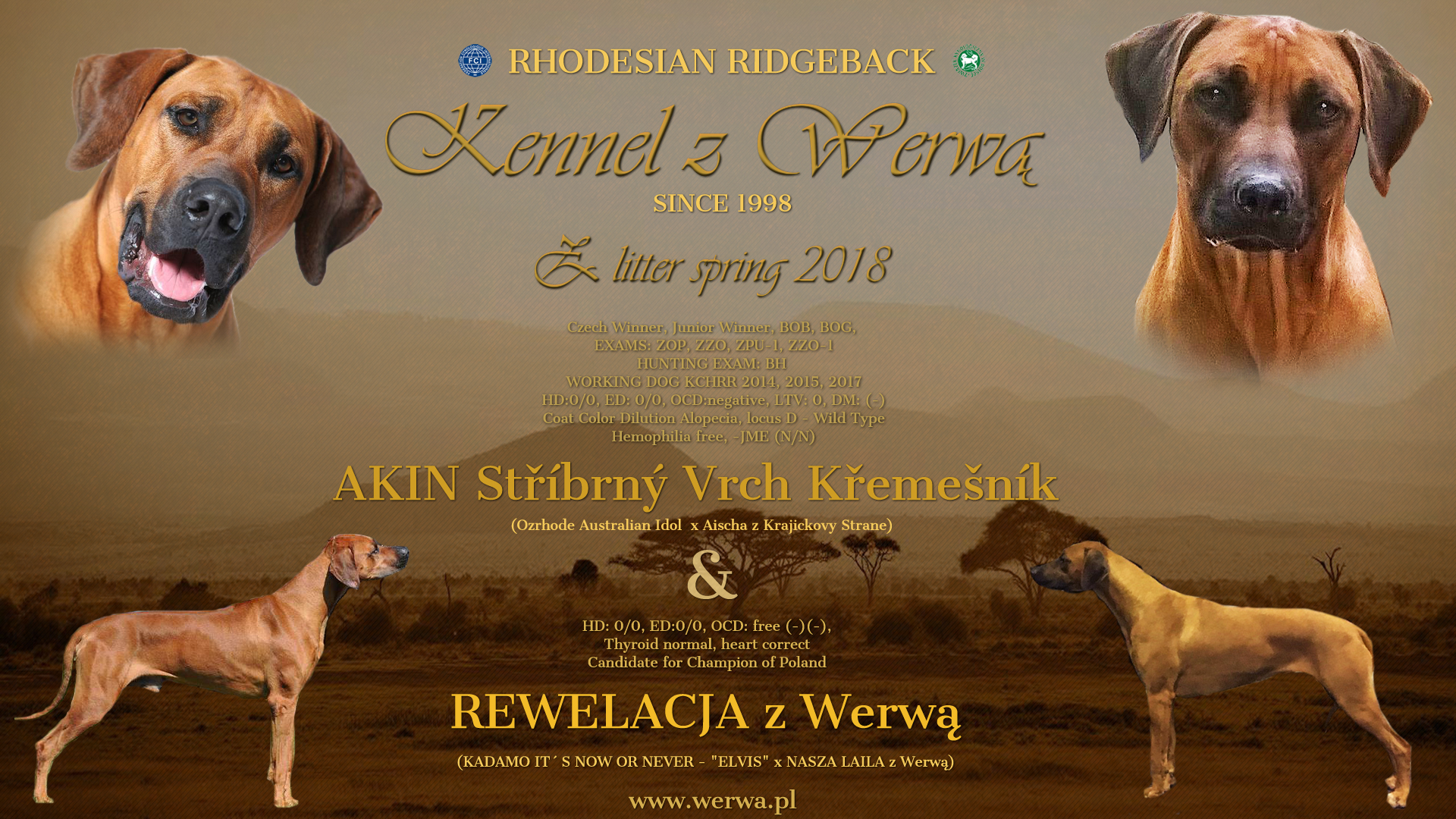 More info about parents of the future litter:
Akin has not only perfect type, harmonious structure, well-balanced body and equally great, smooth, dynamic movement, nice head with a beautiful expression but also has great mentality. Both he and his parents - father Idol from Australia and mother Aischa's with international pedigree are working dogs with many, many titles and prizes in many different dog sports competitions, obedience, hunting. They are also dog rescuers looking for and saving missing people! It's extraordinary in this rather distrustful breed! Dogs doing such a difficult work must be calm, intelligent, confident in the most difficult situations, without aggression or fear, gentle and friendly towards people, also for children. You can rely on such dogs in any situation.
Akin is a dog with such a psyche, and he has it in his pedigree. I fell in love with this dog, as soon as I met him :-) .....my Rewelka also :-D.
I will add that the additional advantage is that this dog was not exploited in breeding, like the majority of "fashionable" sires, too often used in Poland and Europe, so he partially introduces new precious blood to the RR population.
it is not so important to me countless dog titles from shows, but more the dog itself and its pedigree.
Rewelka - future mother of puppies from Z litter - has also a wonderful character, is a very friendly, cheerful and endearing nice bitch. Her ancestors are also my earlier breeding females, beloved, wise, with impeccable psyche and noble exterior: mother Laila, grandma Rewia and great-grandmother's Passia. You can find everything about them on this page. Rewelka is already 4th generation RR in my home, so it is very likely that I can predict what to expect from the next puppies. This is certainly a big plus in breeding, when the breeding line has been running for many years (me from 20).
I also hope for the good results from the combination of Australian lines of these parents.
So I hope that parents will give their offspring all of these good qualities, I write here :-)
Below are some photos of Akin ang his wonderful parents:
(Pictures of mothers of Z-puppies, as well as their grandmothers, great-grandmothers and great-great-grandmothers can be found on this page in their galleries).
Akin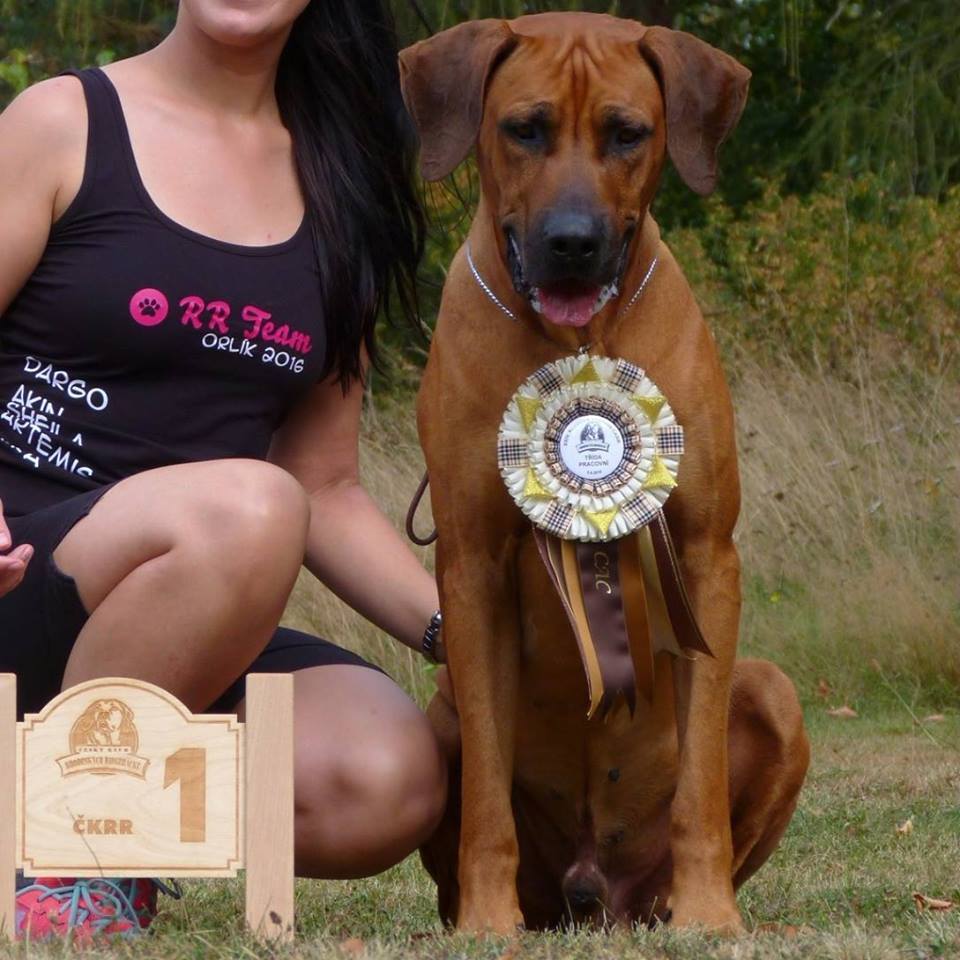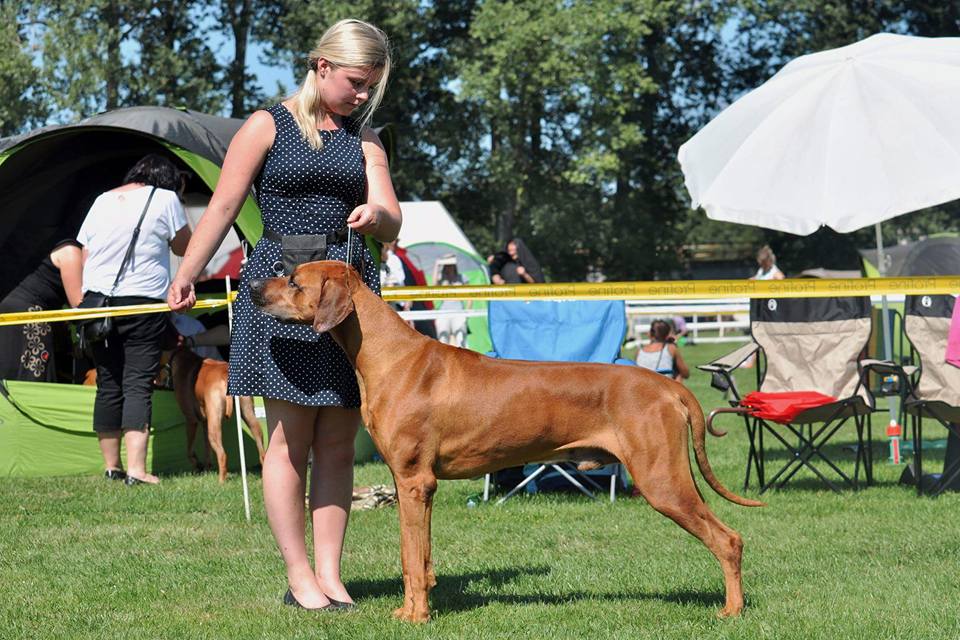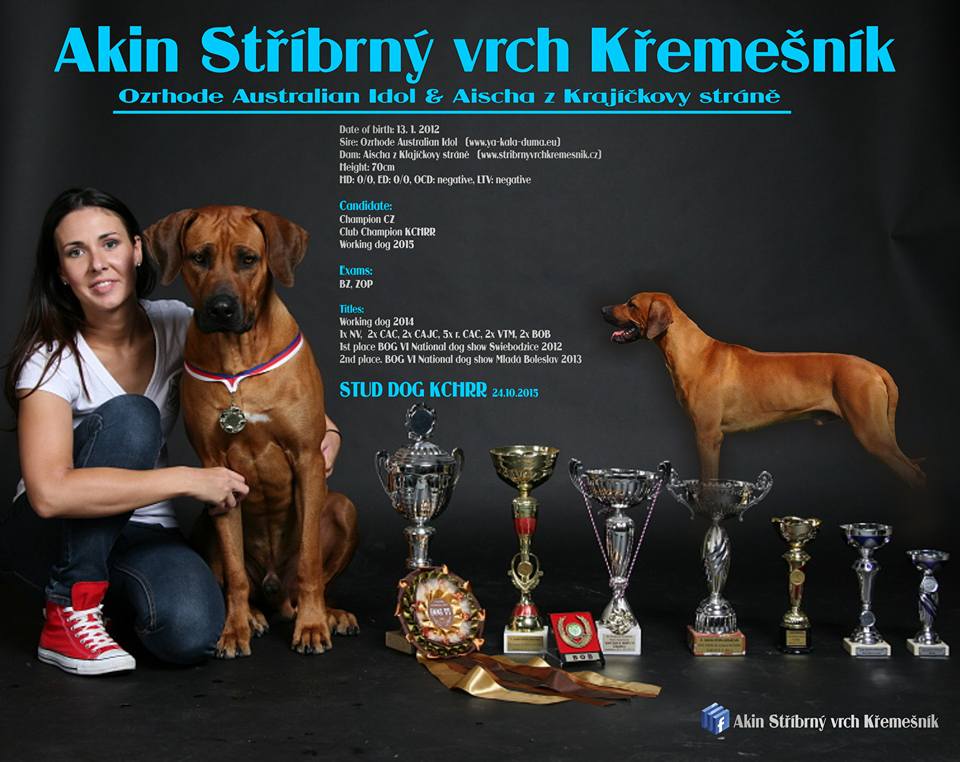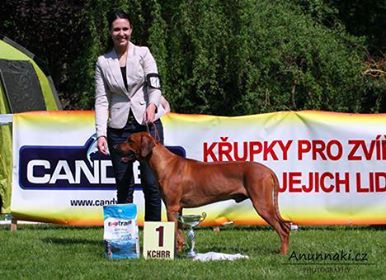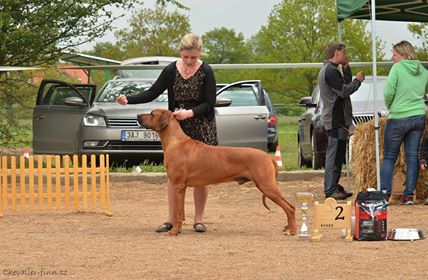 Akin's pedigree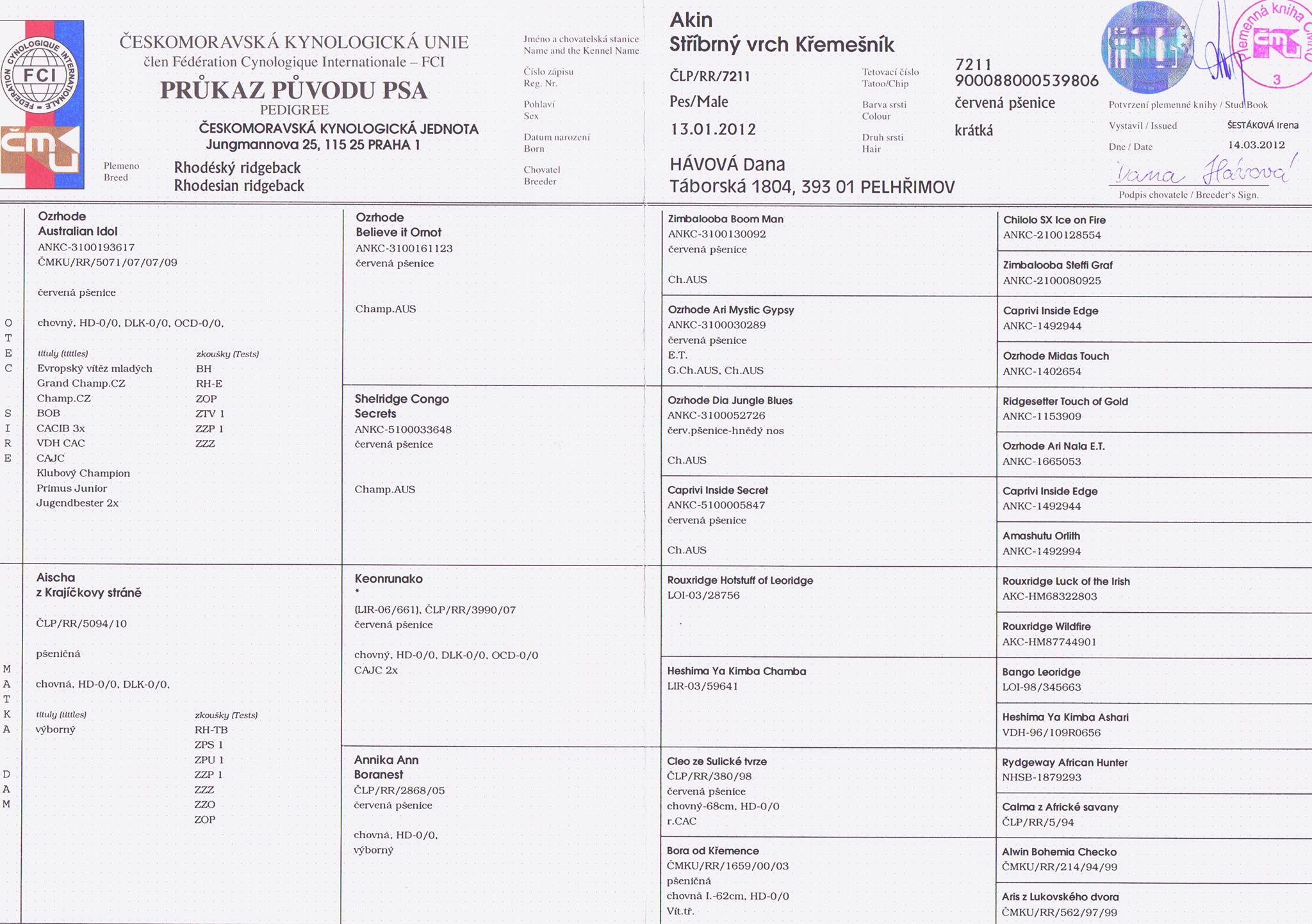 Akin's father - Oshrode Australian Idol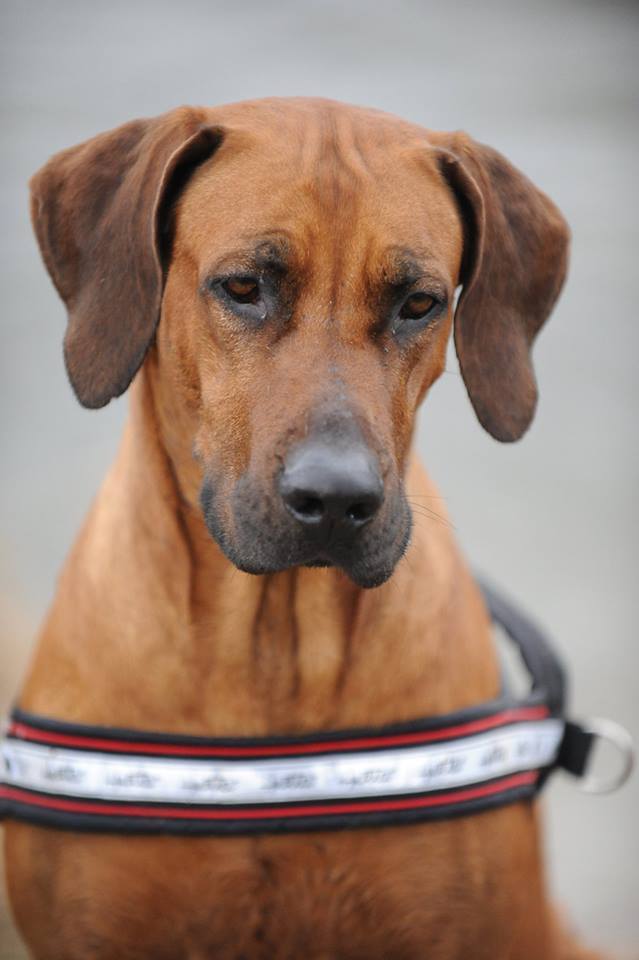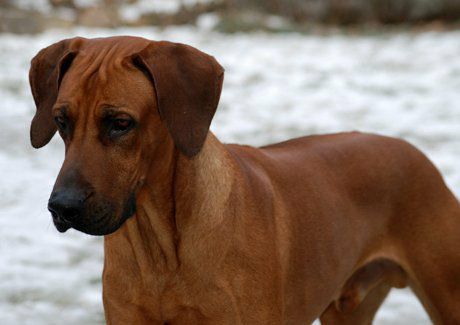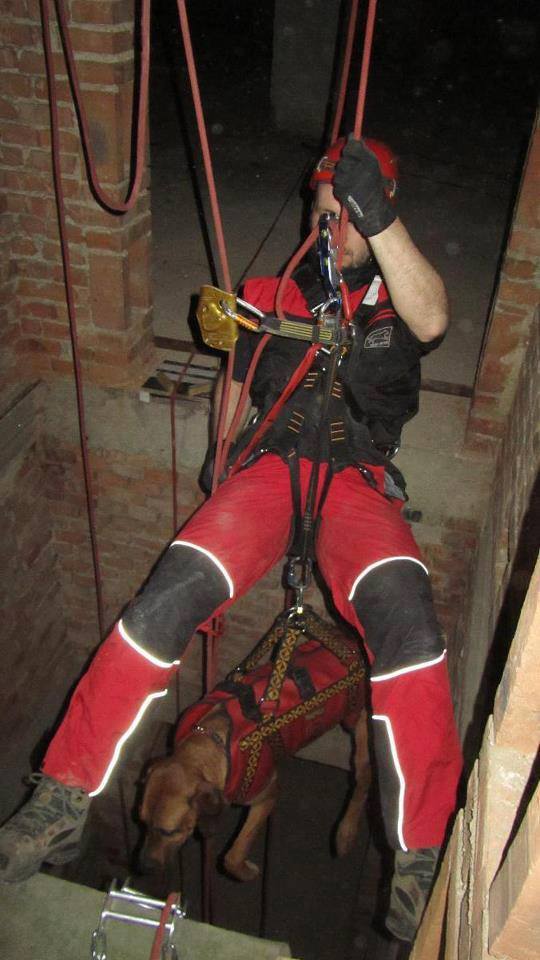 Akin's mother - Aischa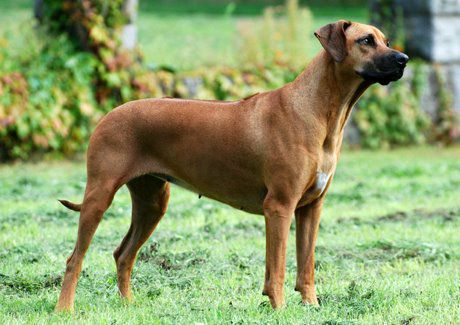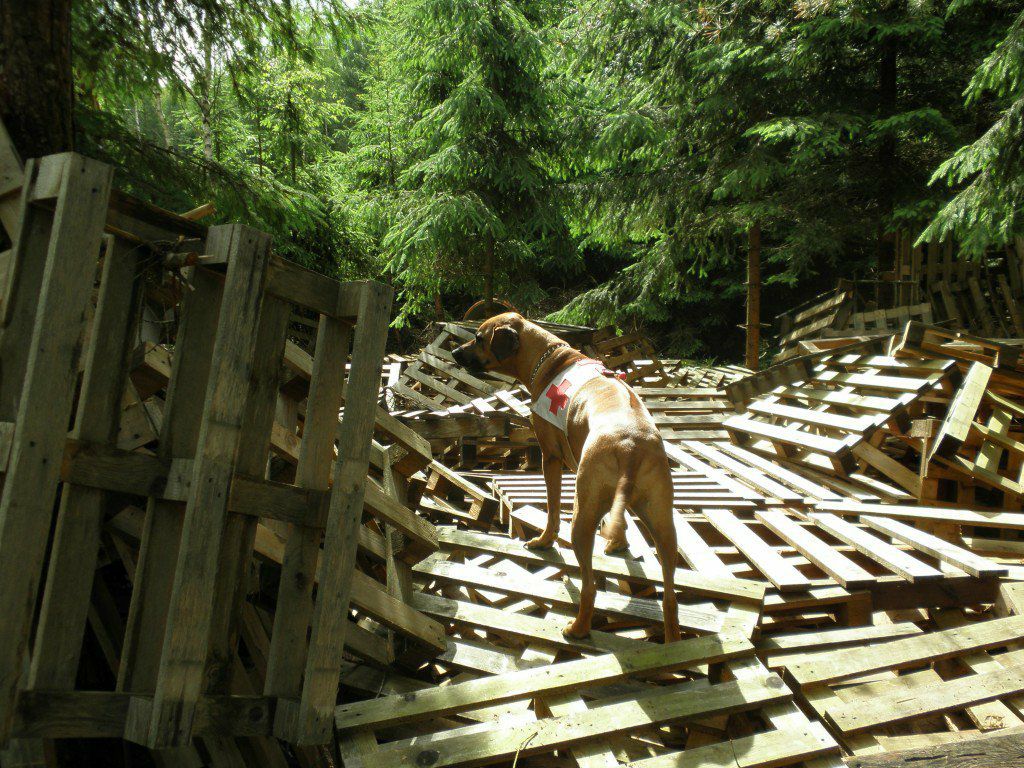 Below photos of the Z litter on the third day after delivery. More photos in the Z litter Gallery.
Contact for interested in RR puppies